8th Annual ACAS Health Leadership Award Ceremony
 8th Annual Arizonans Concerned about Smoking (ACAS) Health Leadership Award Ceremony

where we recognized tobacco control leadership here in Arizona.

Fraternal & Military Clubs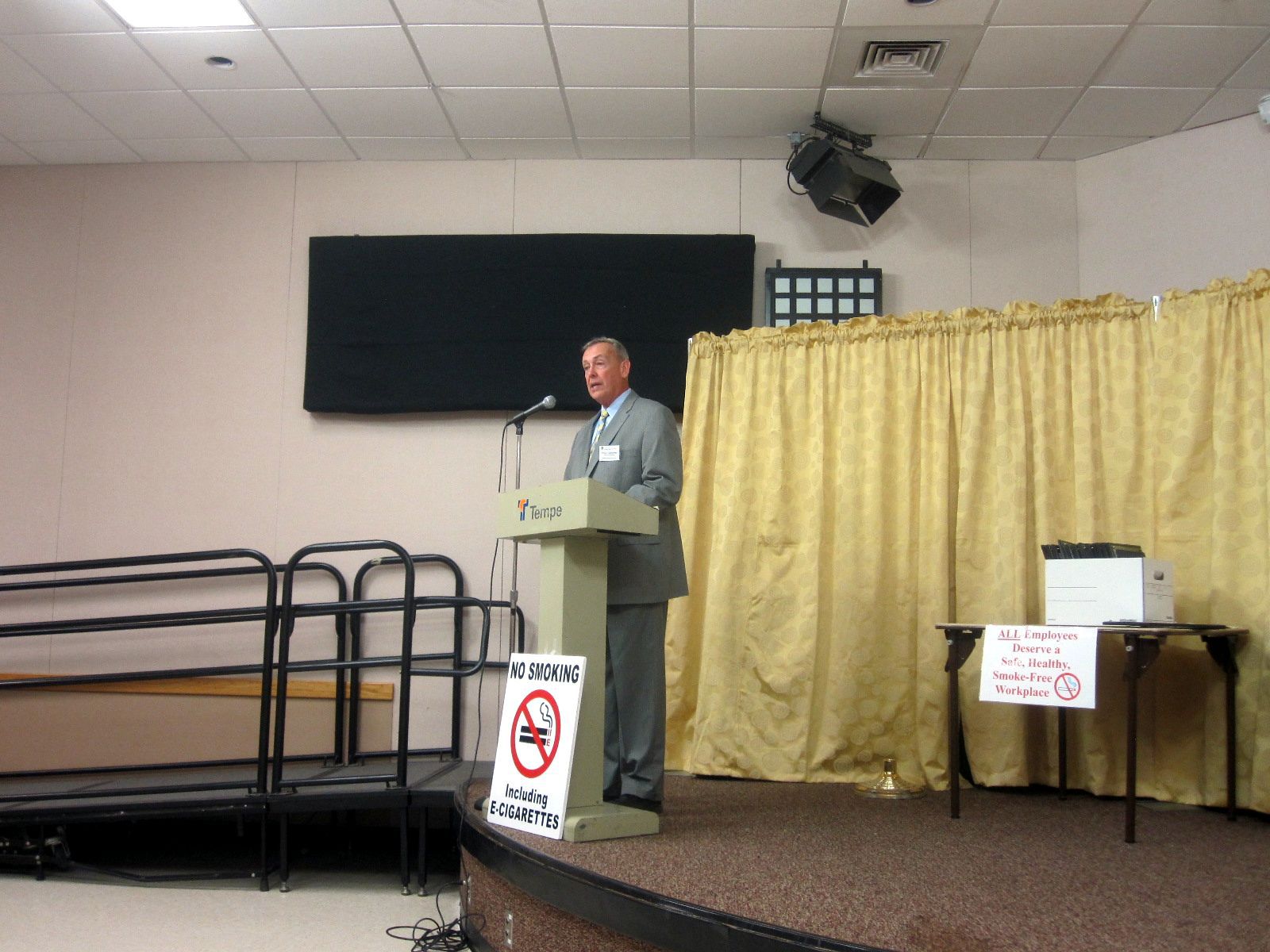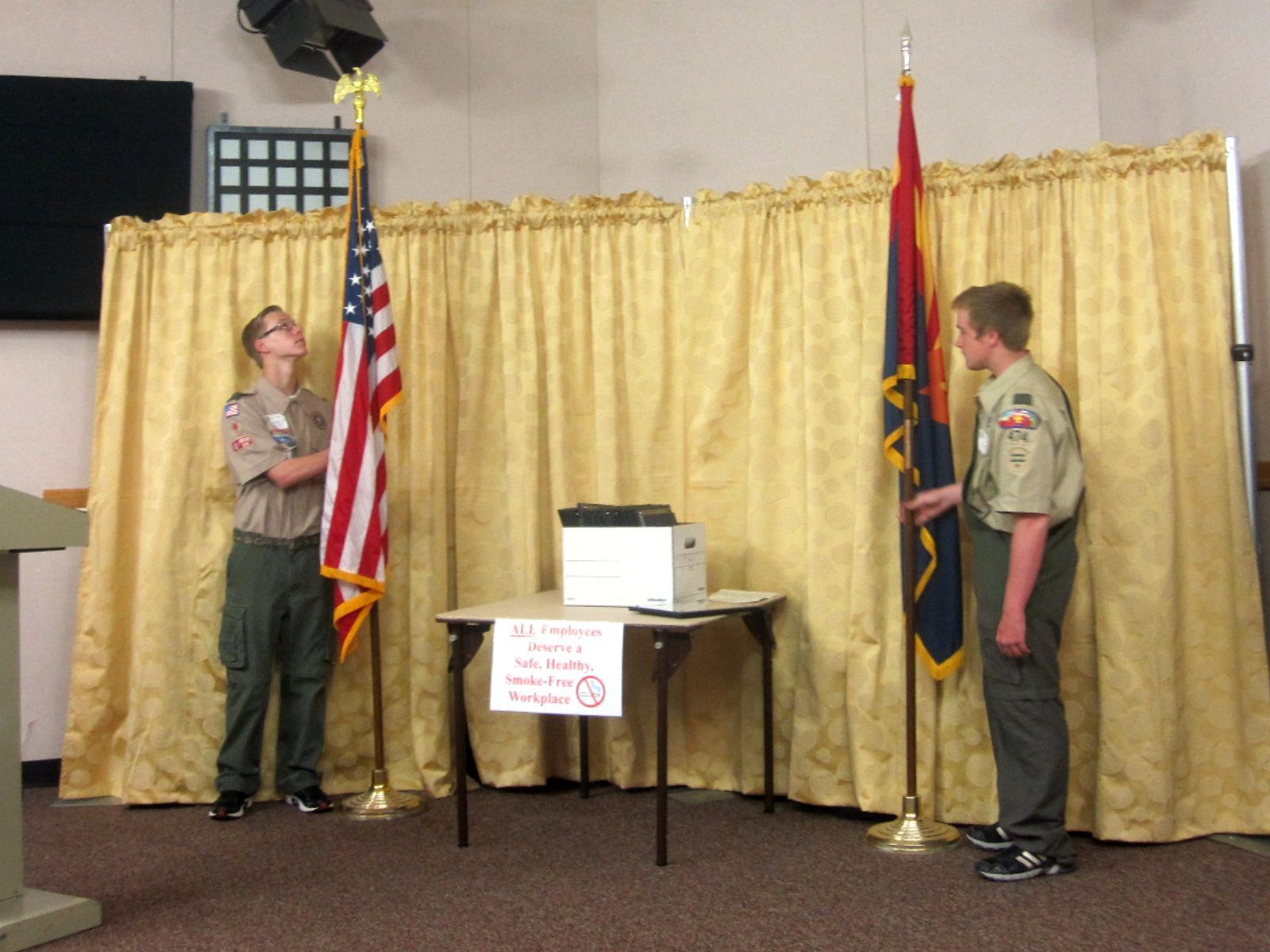 Tempe Boy Scout Troop 474 presents the colors.

ACAS Executive Director Philip Carpenter welcomes everyone to the Annual Health Leadership Award Ceremony.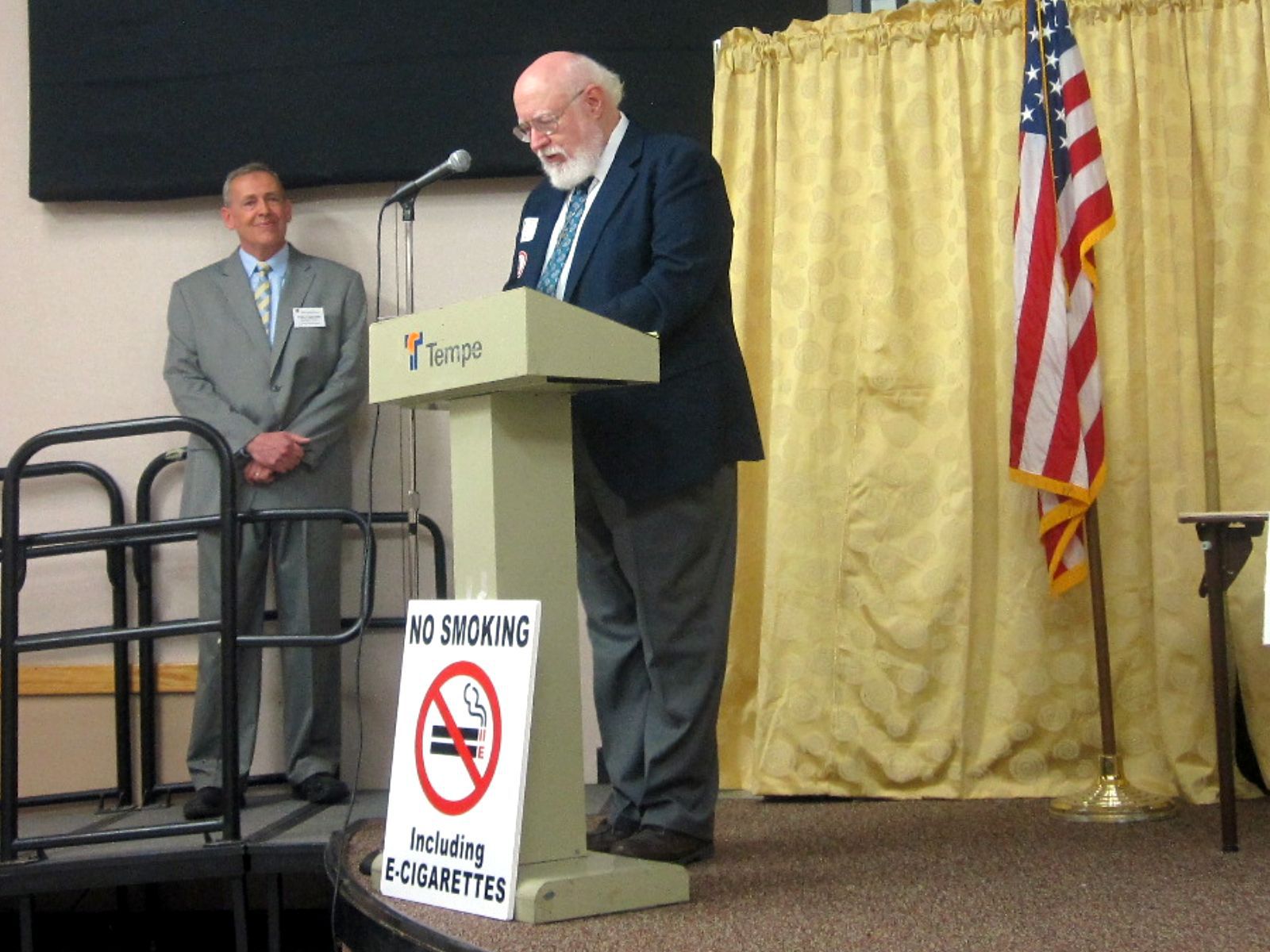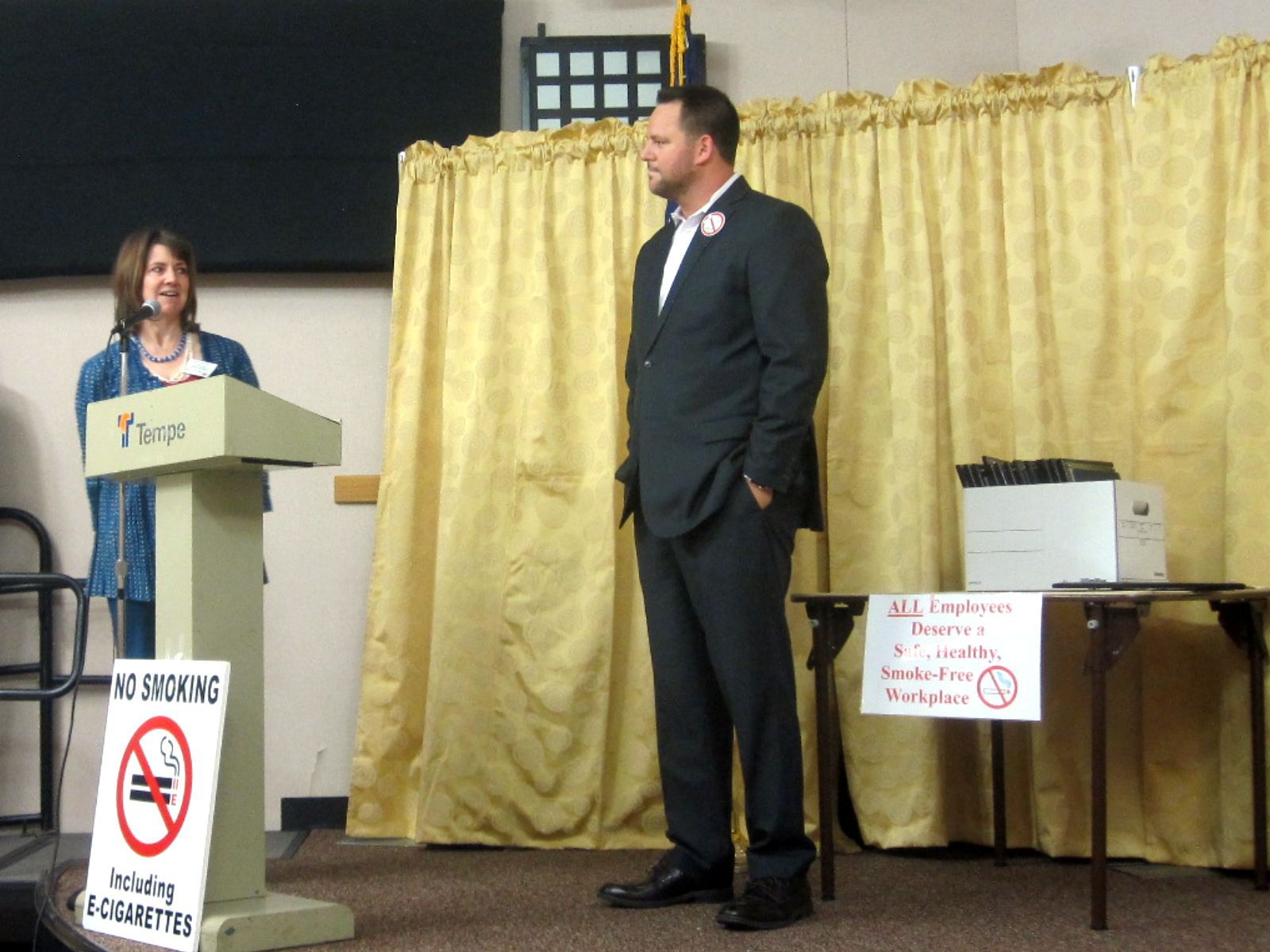 Opening Prayer is led by Rev. John Heman of Desert Palm United Christ of Christ, Tempe.

Tempe City Welcome provided by Councilmember's Lauren Kuby and David Schapira.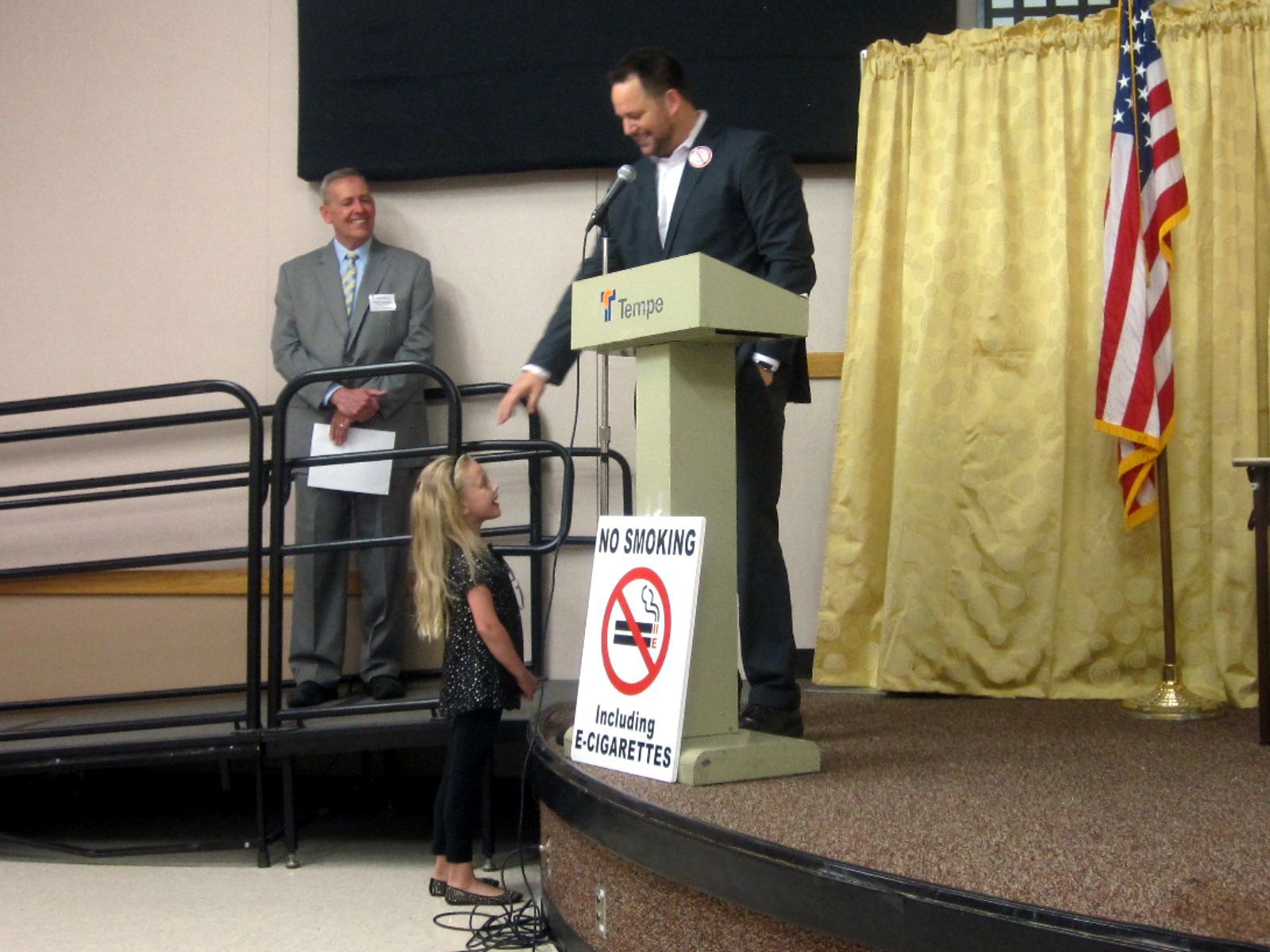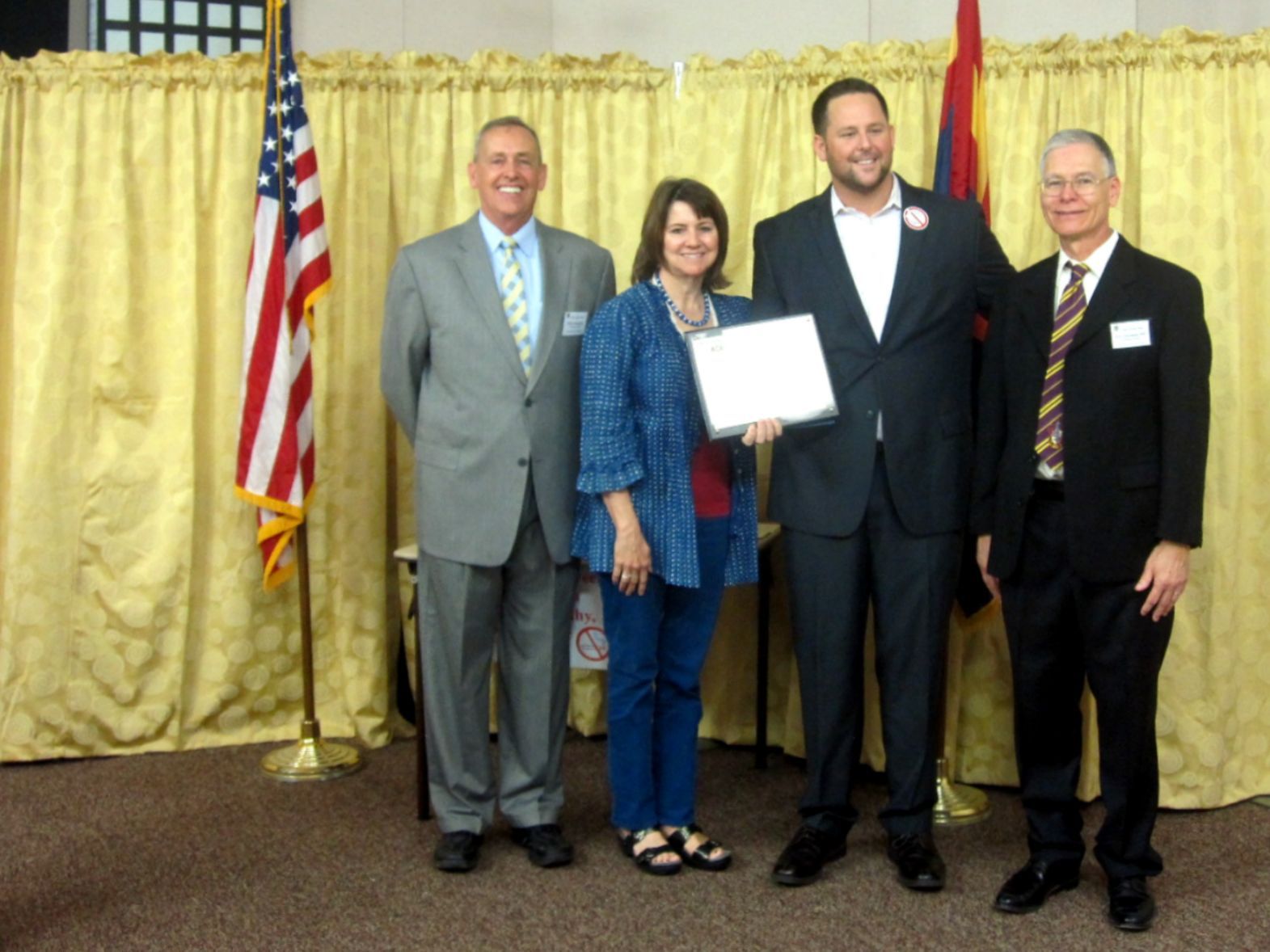 Councilmember David Schapira presents Keynote Address.

Health Leadership Award presented by Eric Ossowski to Tempe City Council for State Tobacco Control Leadership.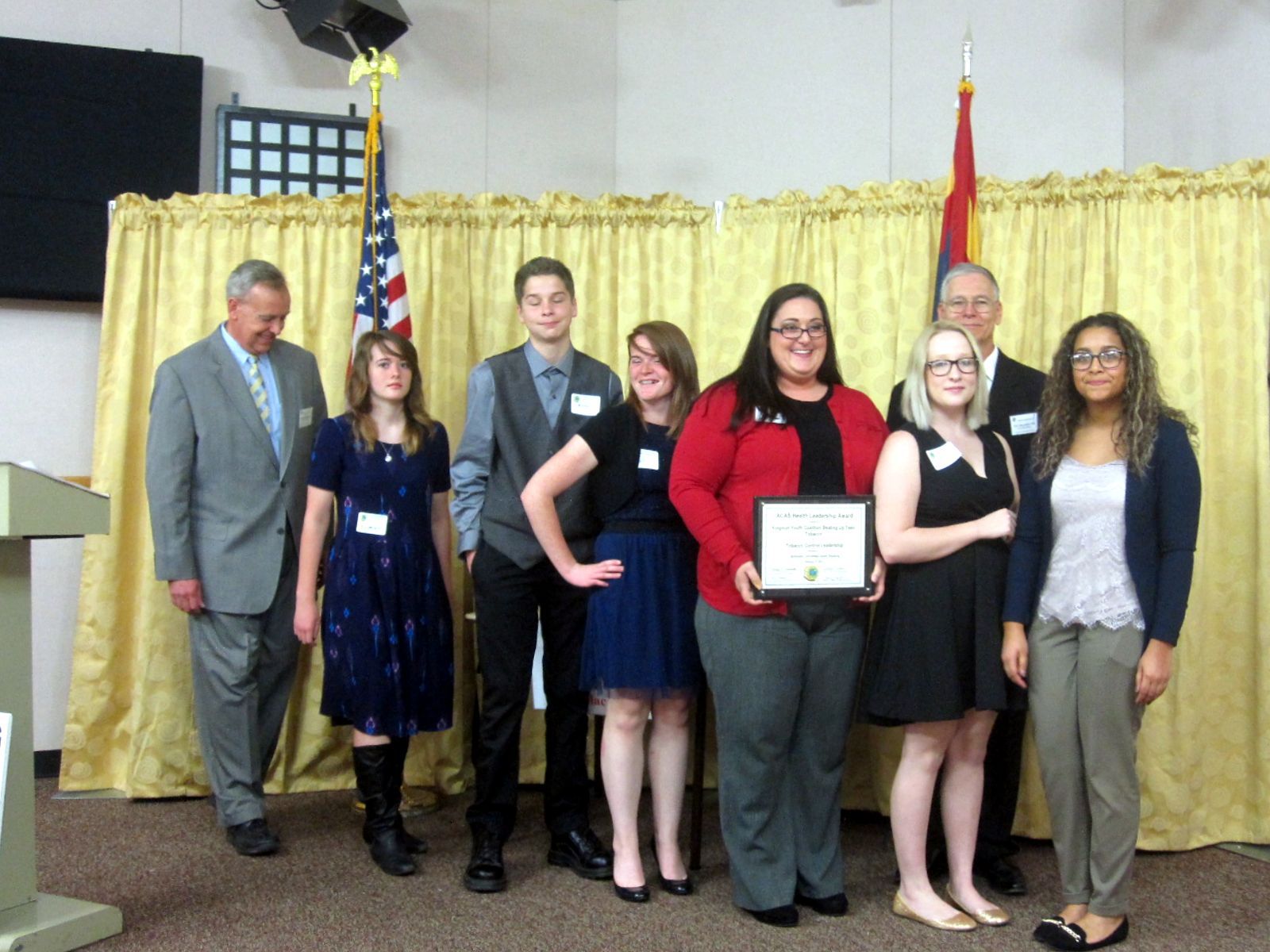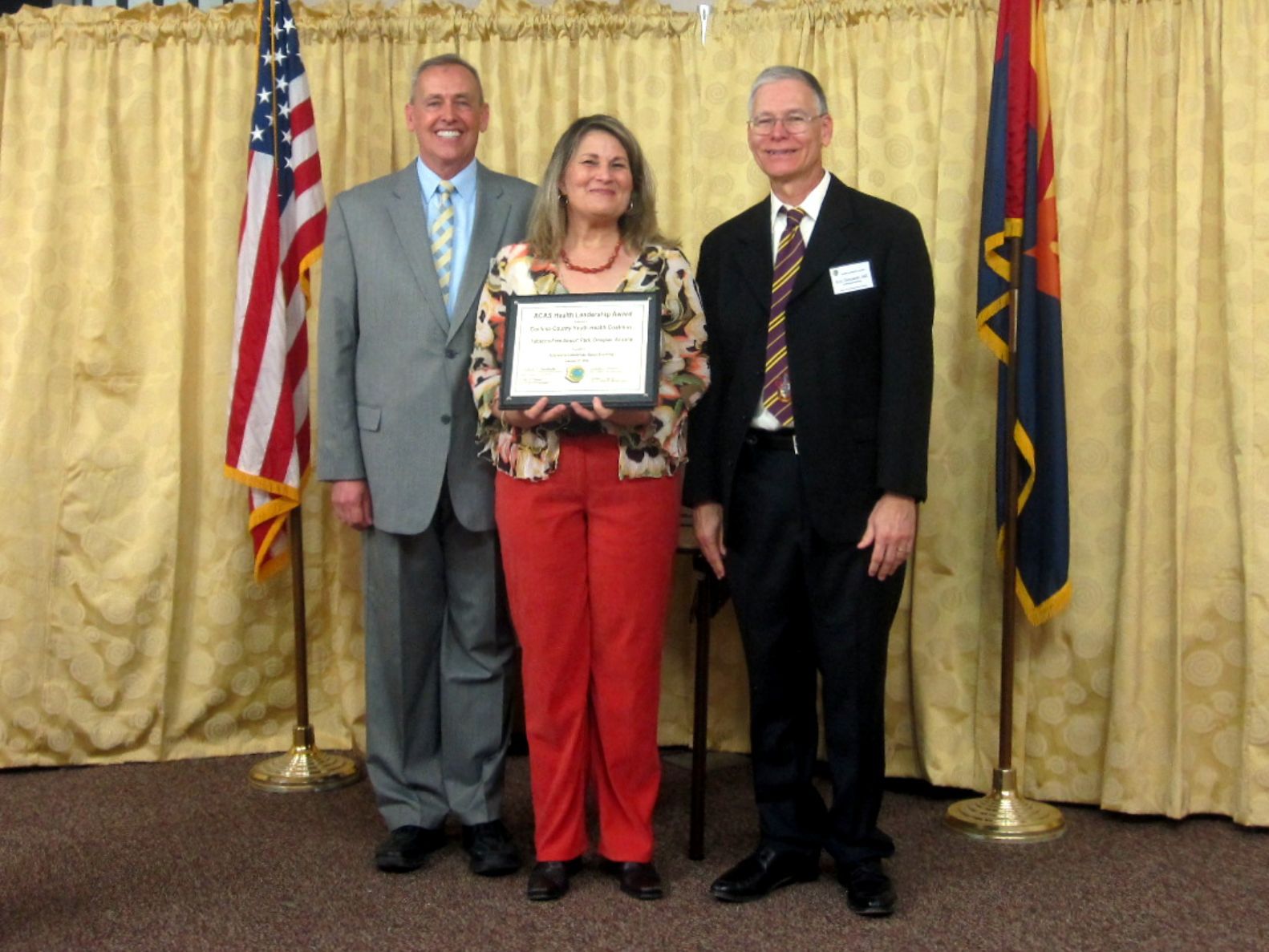 Annie Meredith and Kingman Youth Coalition - Beating up Teen Tobacco recognized for Tobacco Control Leadership.
Monique Villaescusa accepting for Cochise County Youth Health Coalition for Tobacco-Free Airport Park in Douglas.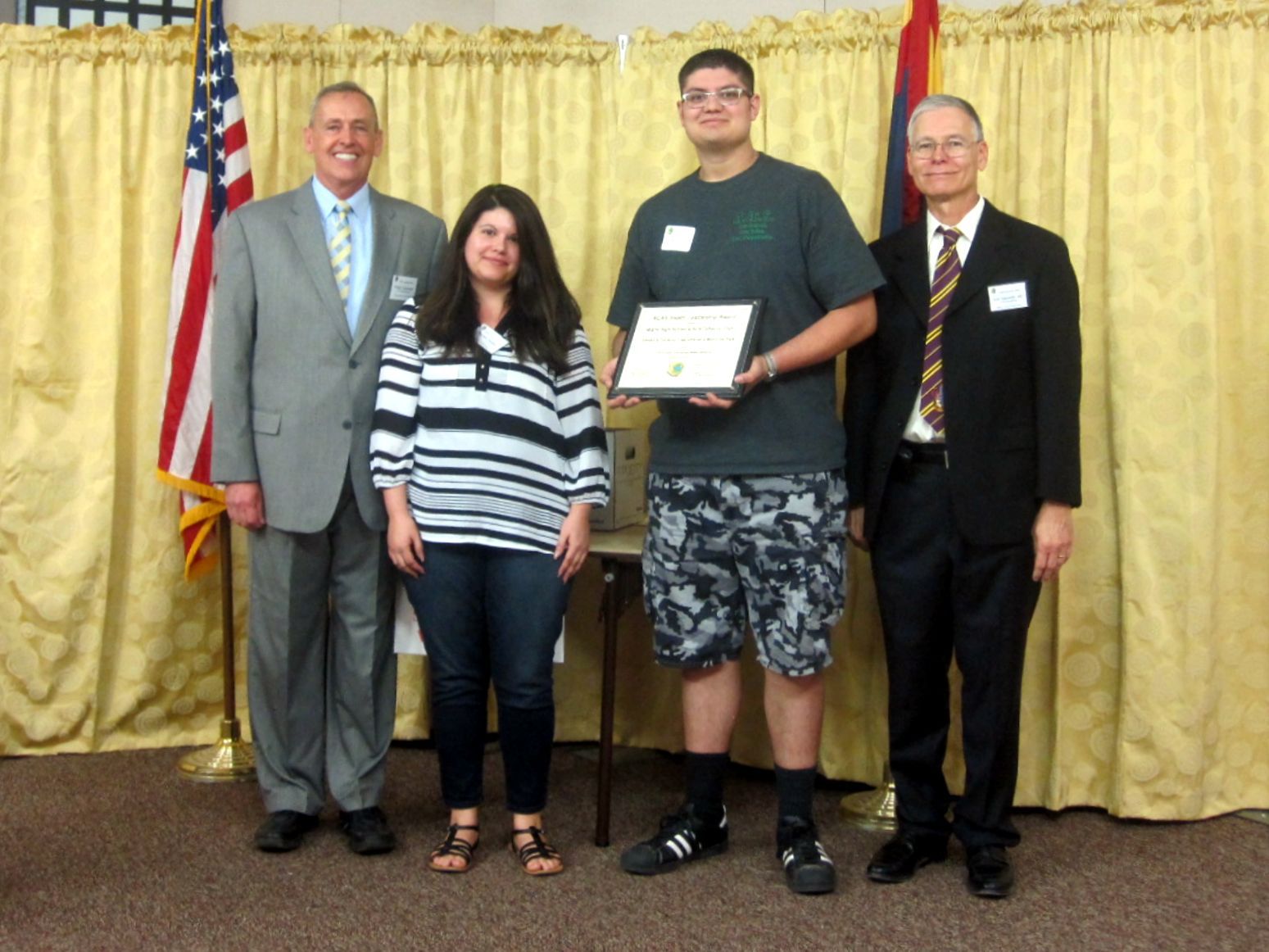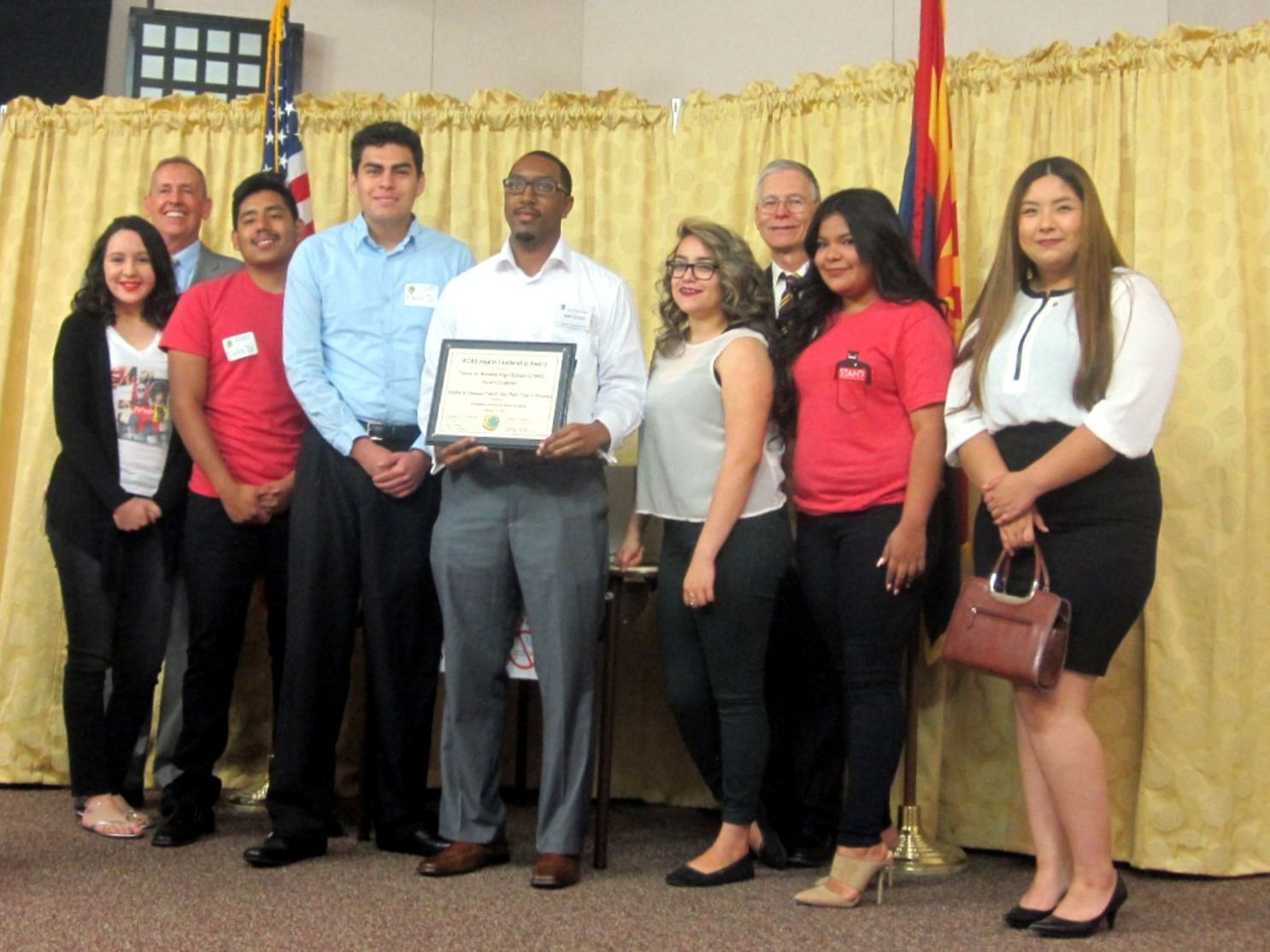 Shaune F. Casillas and Chris Mejia accepting for Miami High School's Anti-Tobacco Club for Tobacco-Free Veteran's Park.

Keith Walker and Trevor G. Browne High School STAND Youth Coalition accepting for Tobacco-Free El Oso Park.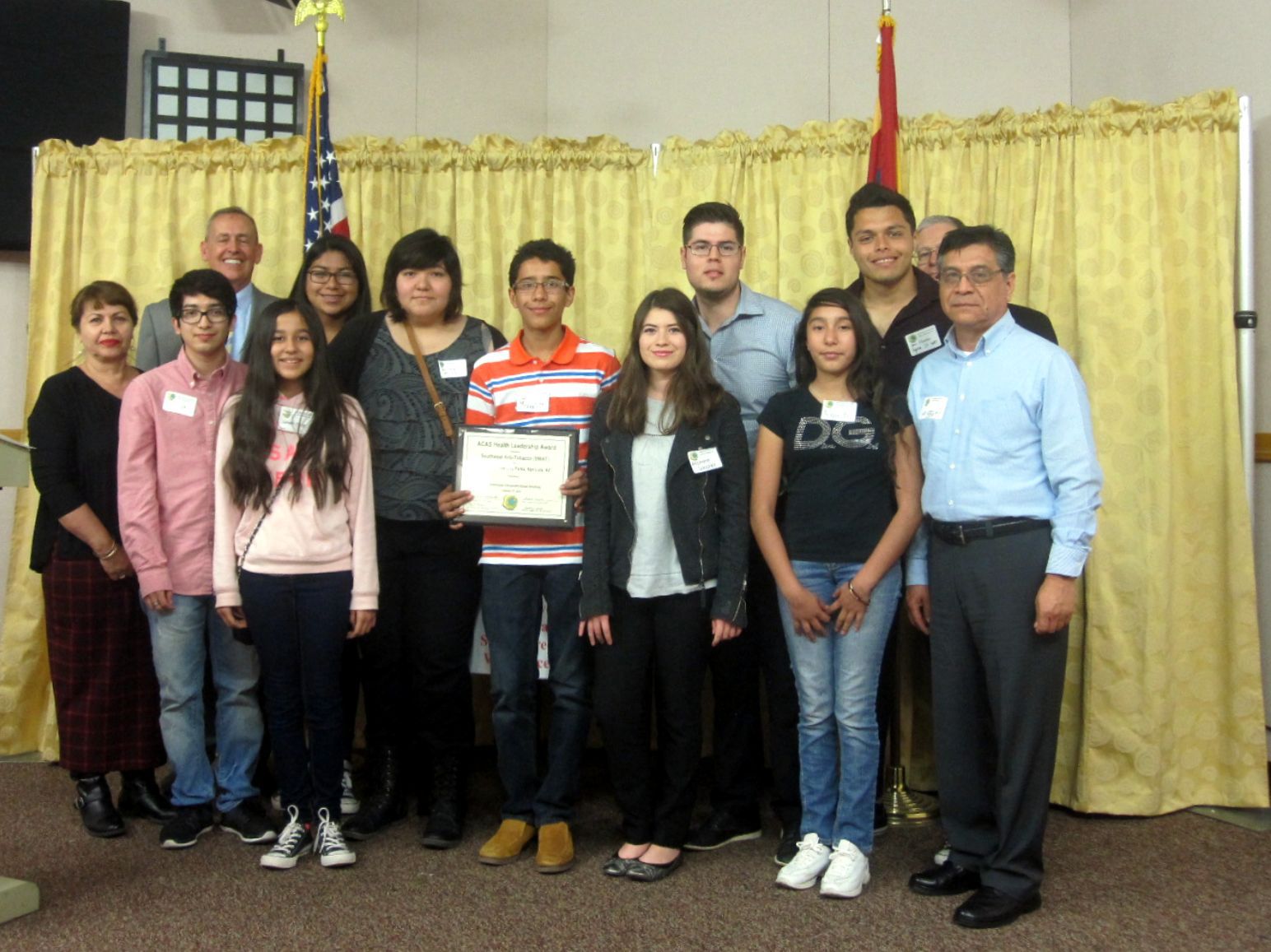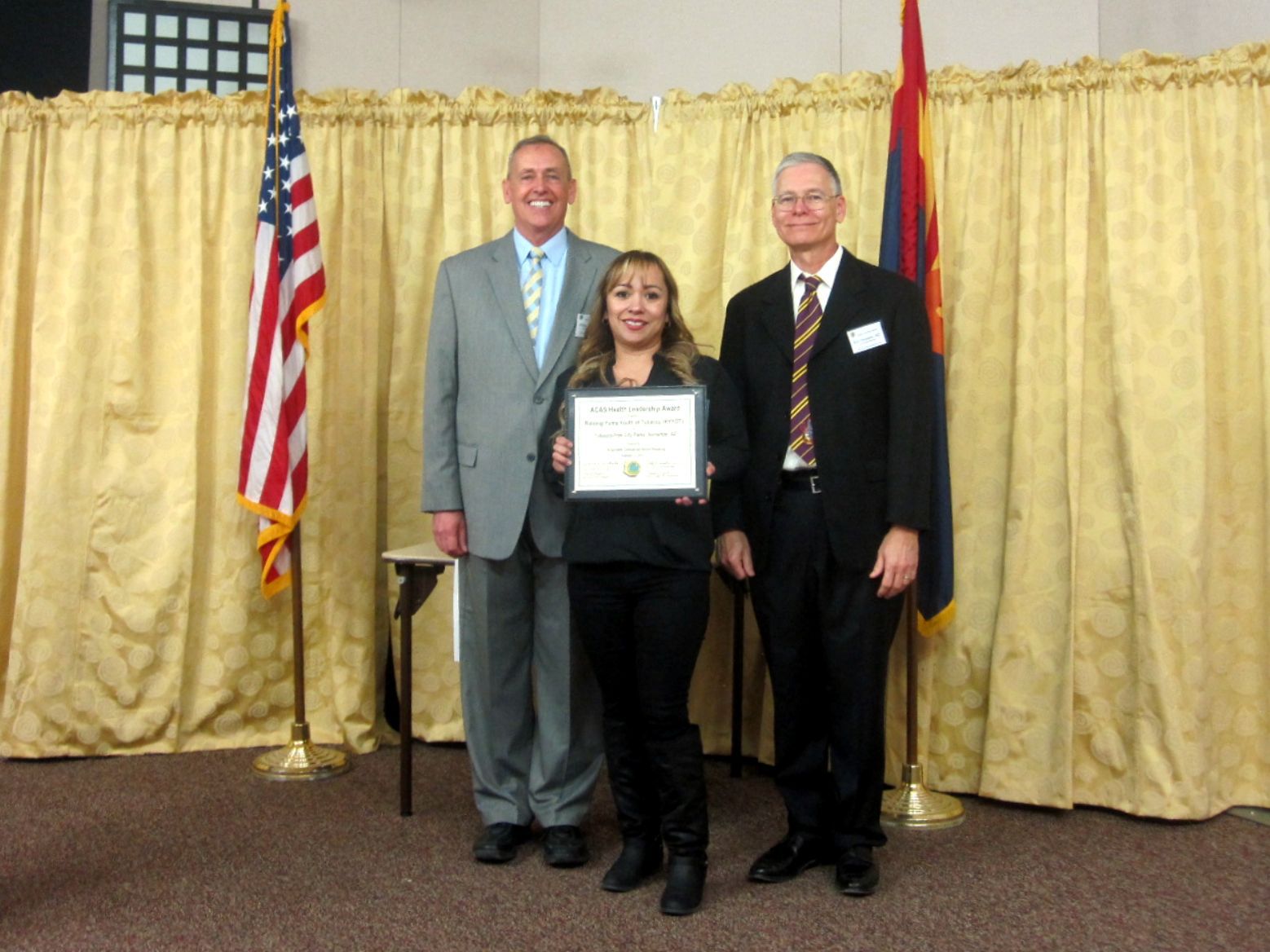 Ivan Guiterraz & SW Tobacco (SWAT) Youth Group accepting for all City Parks in San Luis being Tobacco-Free.

Lorraine Randolph accepting for Ridding Yuma Youth of Tobacco (RYYOT) for Tobacco-Free City Parks in Somerton.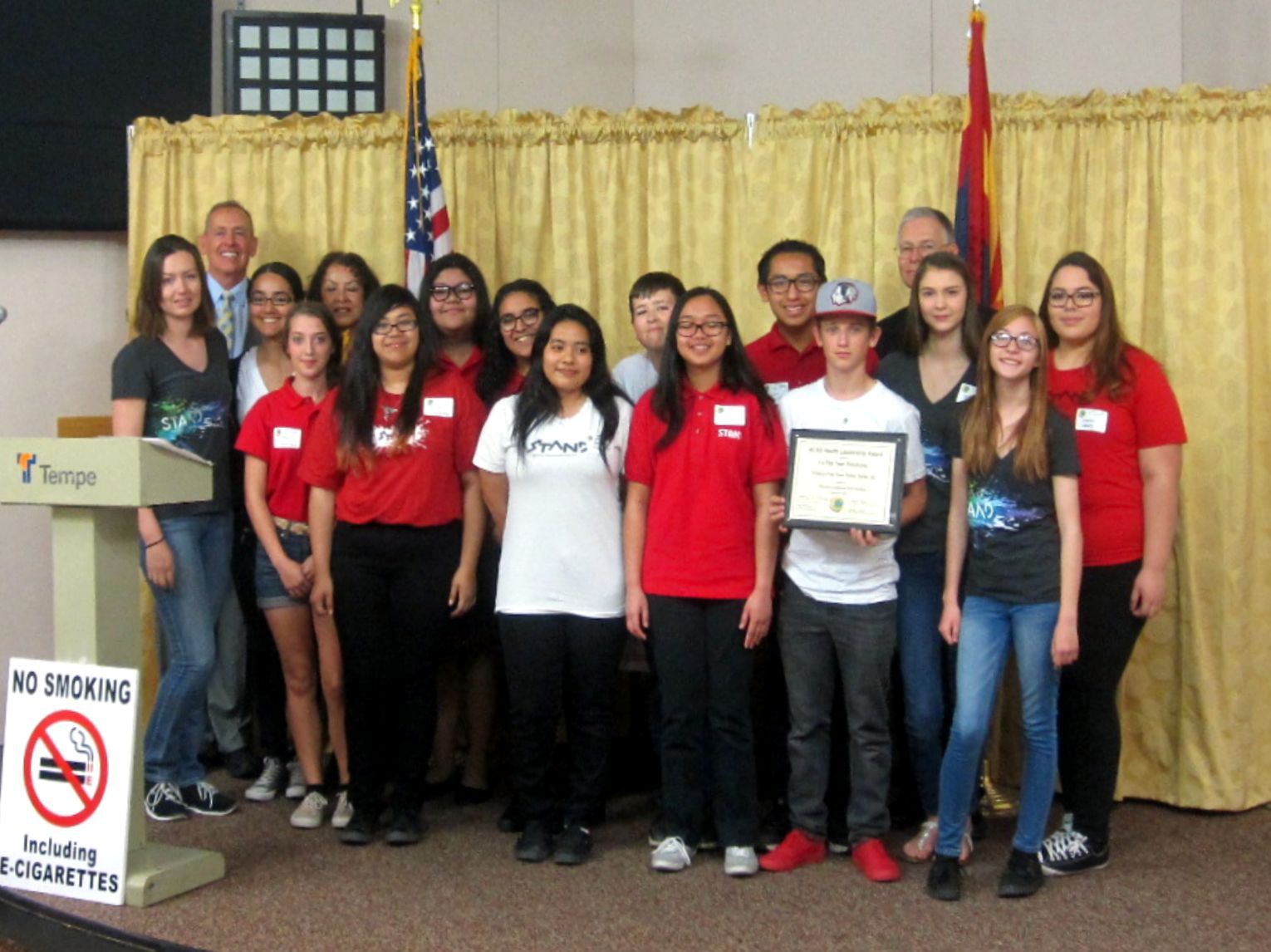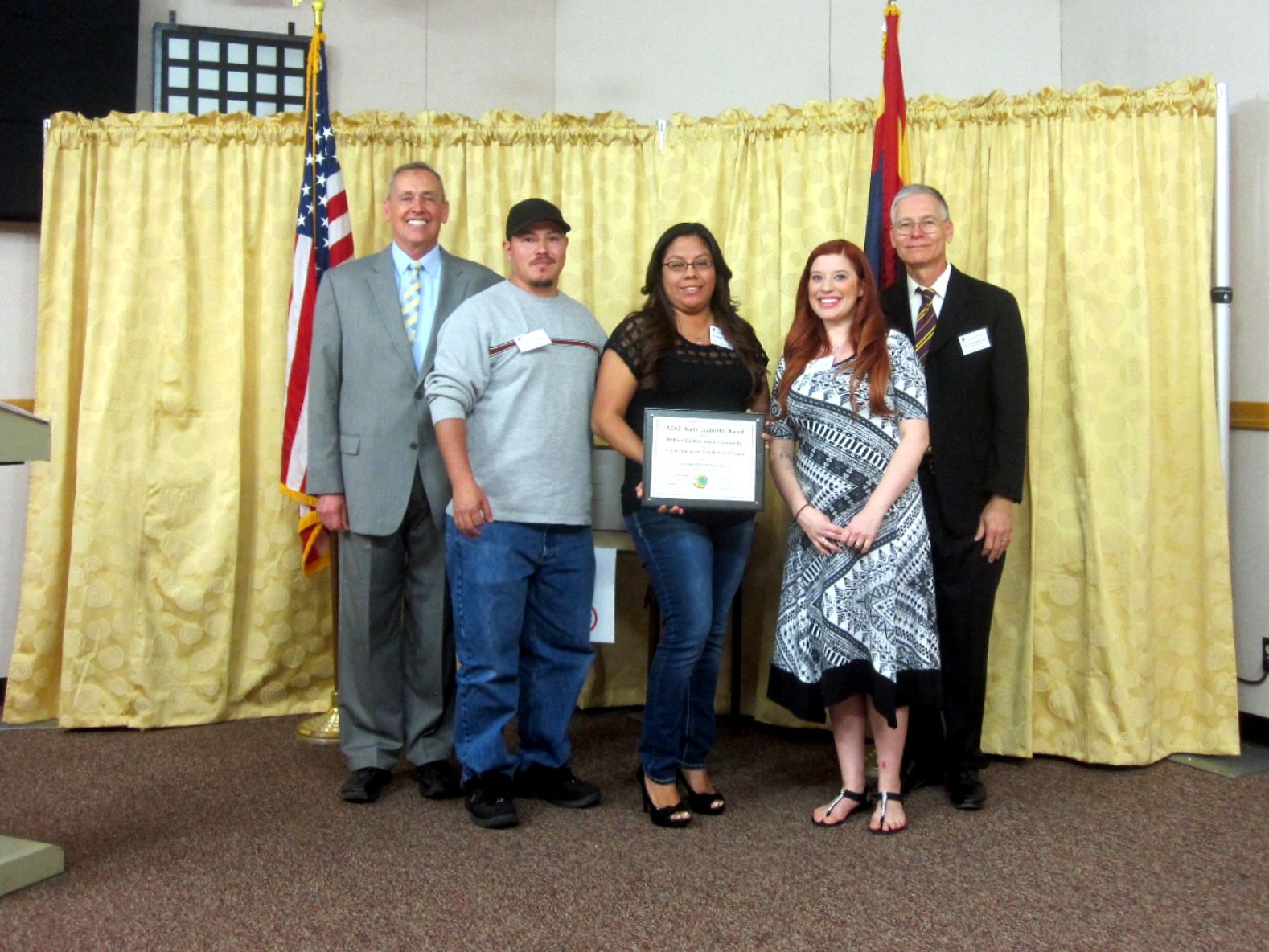 Rosalina Aguayo and La Paz Teen Solutions accepts for all Town Parks in Parker being tobacco-free.

Amelinda and Ricardo Gallegos and Bethany Colgan accepting for Madison Gardens Senior Community.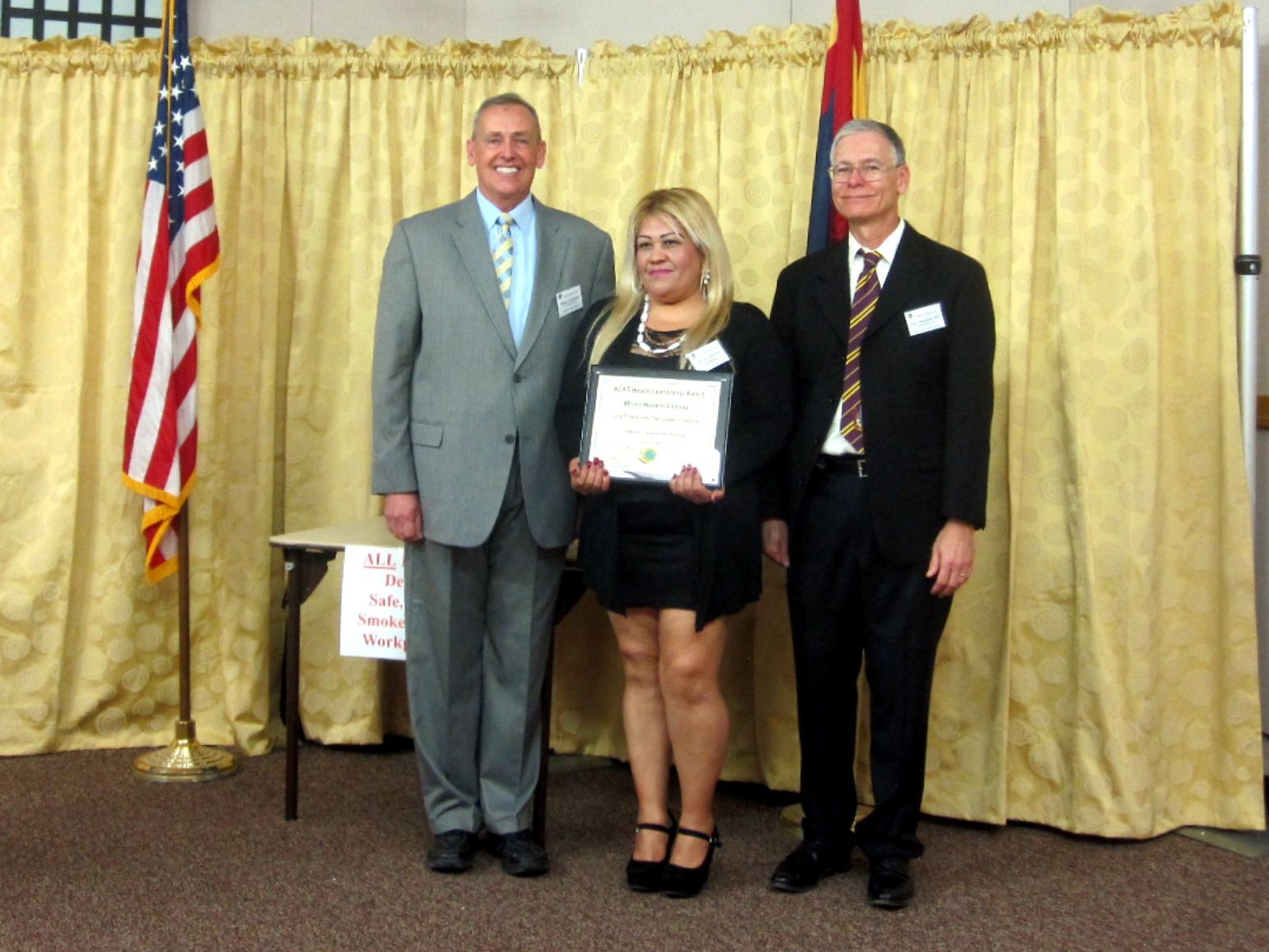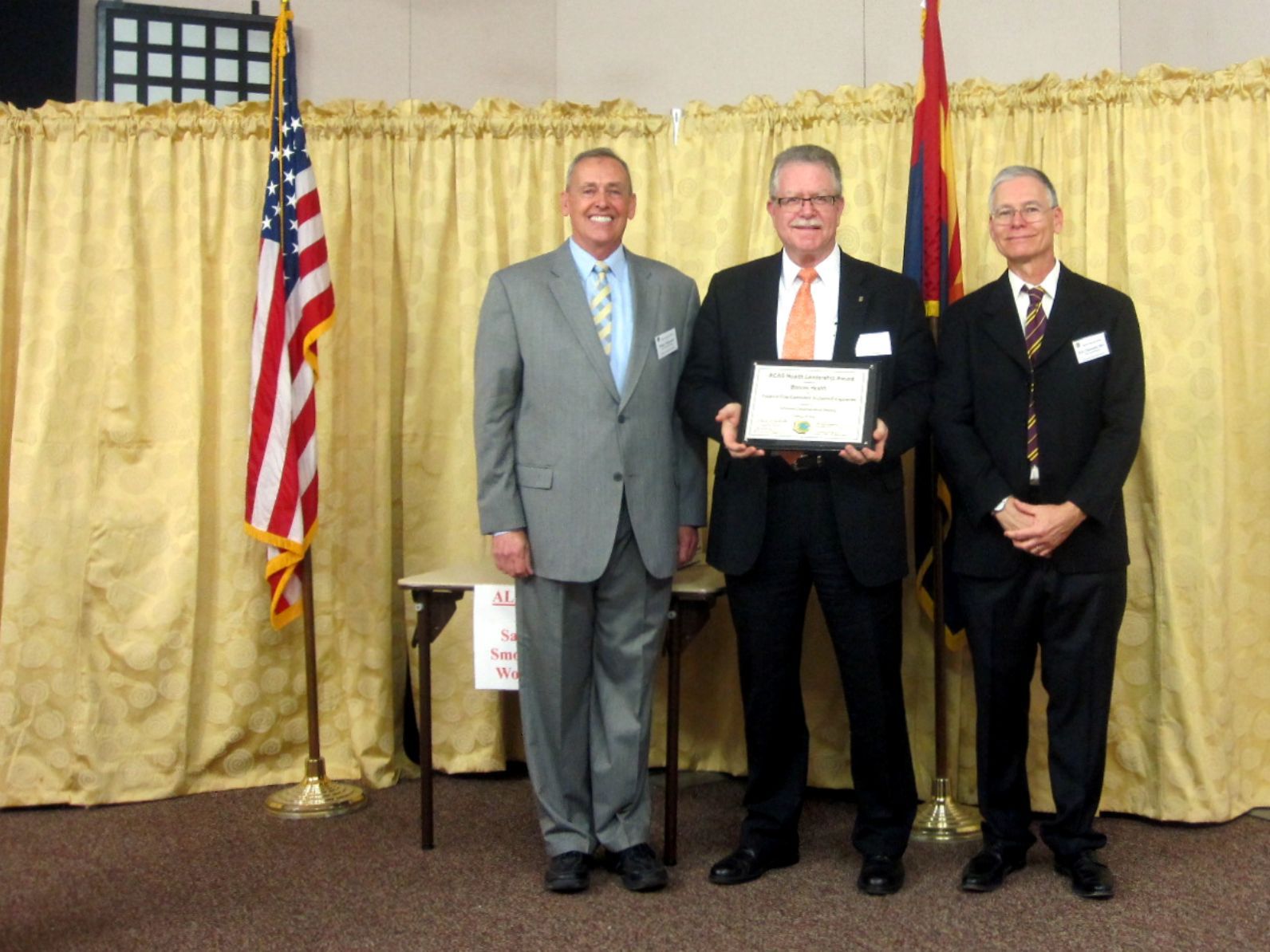 Miriam Herrera-Jimenez recognized for being a long-time Smoke-Free Society Champion.
Ed Oxford, SVP, Chief Talent Officer accepting for Banner Health for their Role Model Tobacco-Free Campus Policy.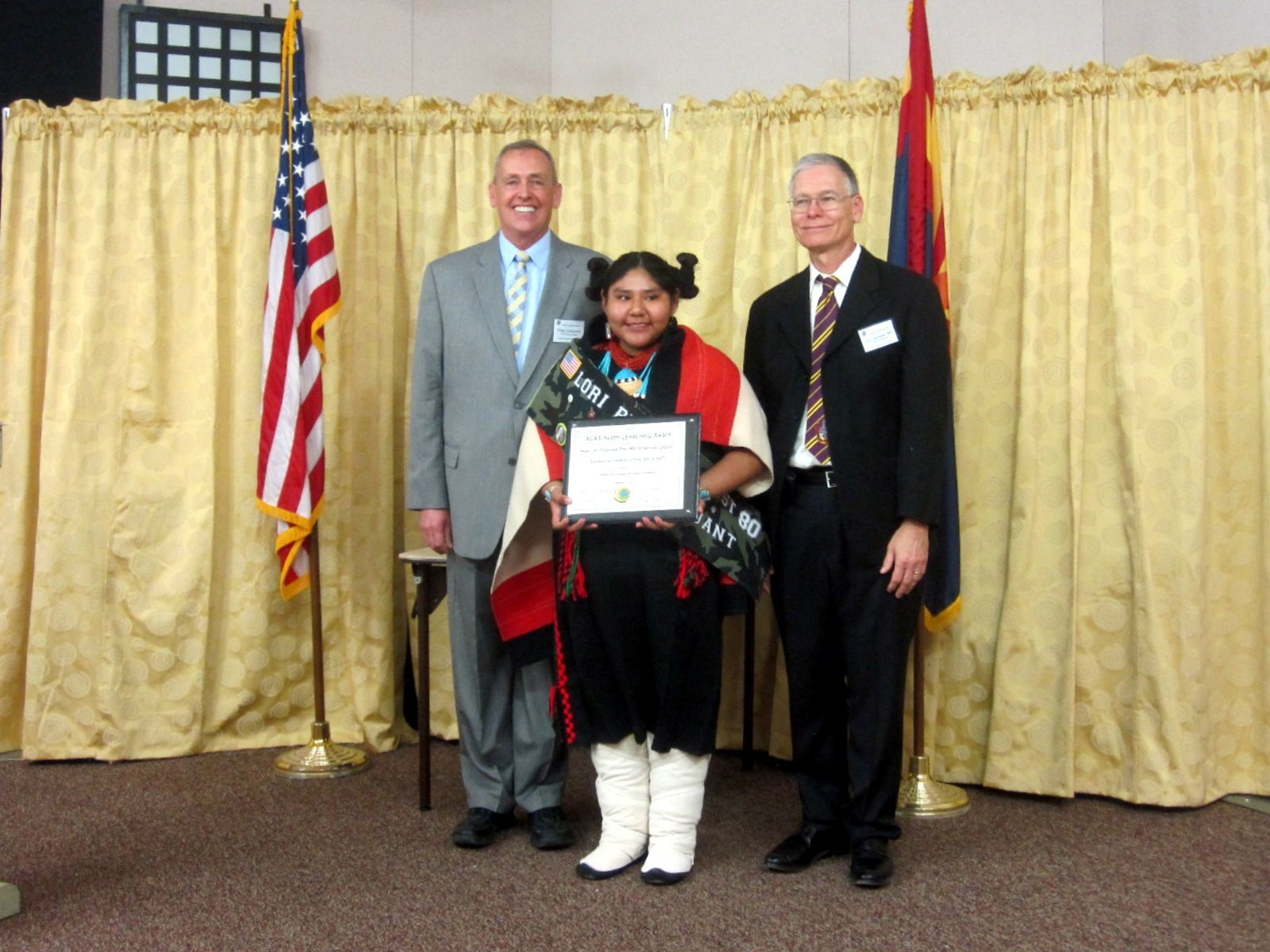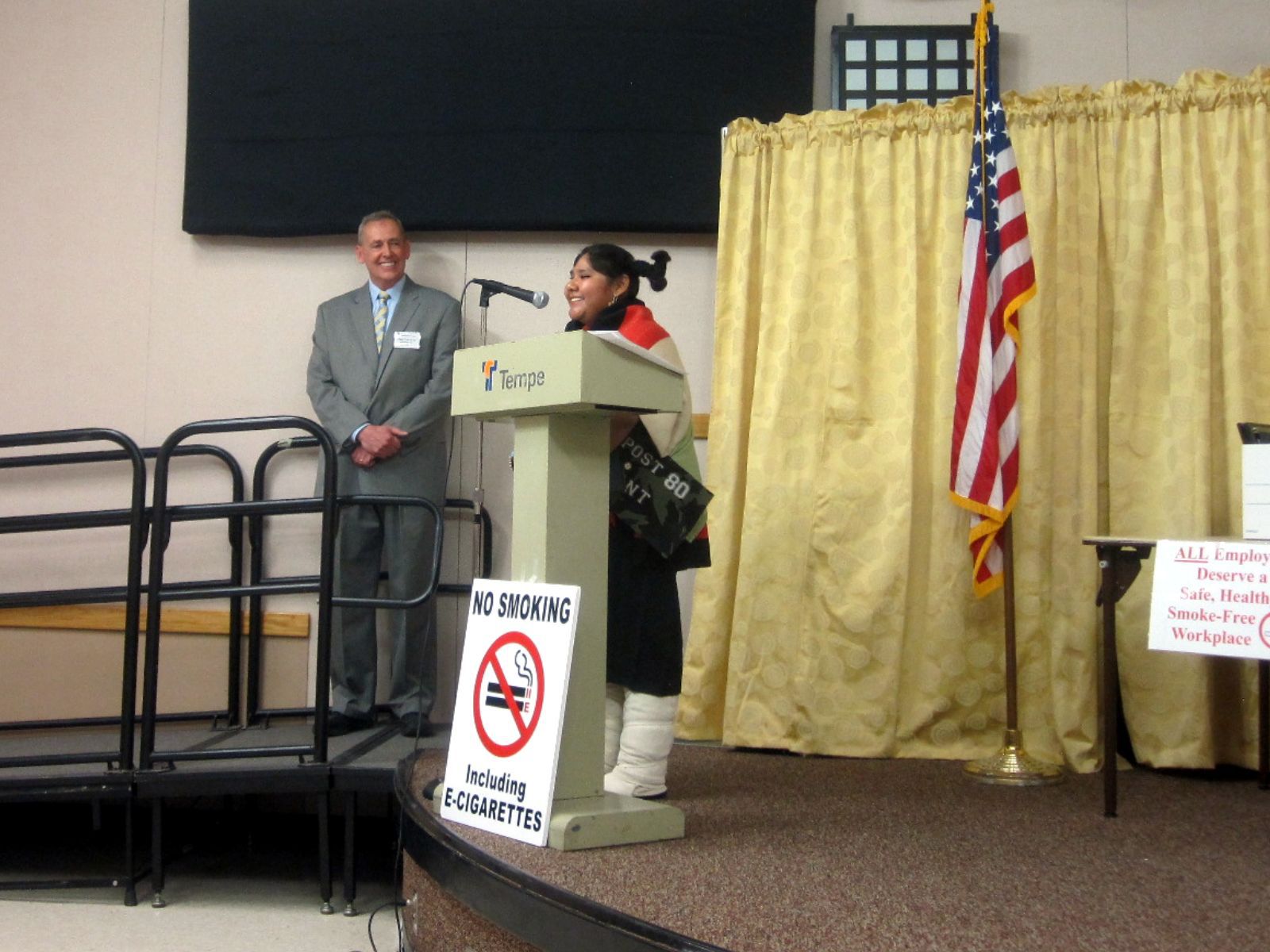 Princess Kalaila Namoki accepts for Hopi Lori Piestewa American Legion Post #80 for being smoke free since 2007.
Princess Kalaila thanks ACAS for the Health Leadership Award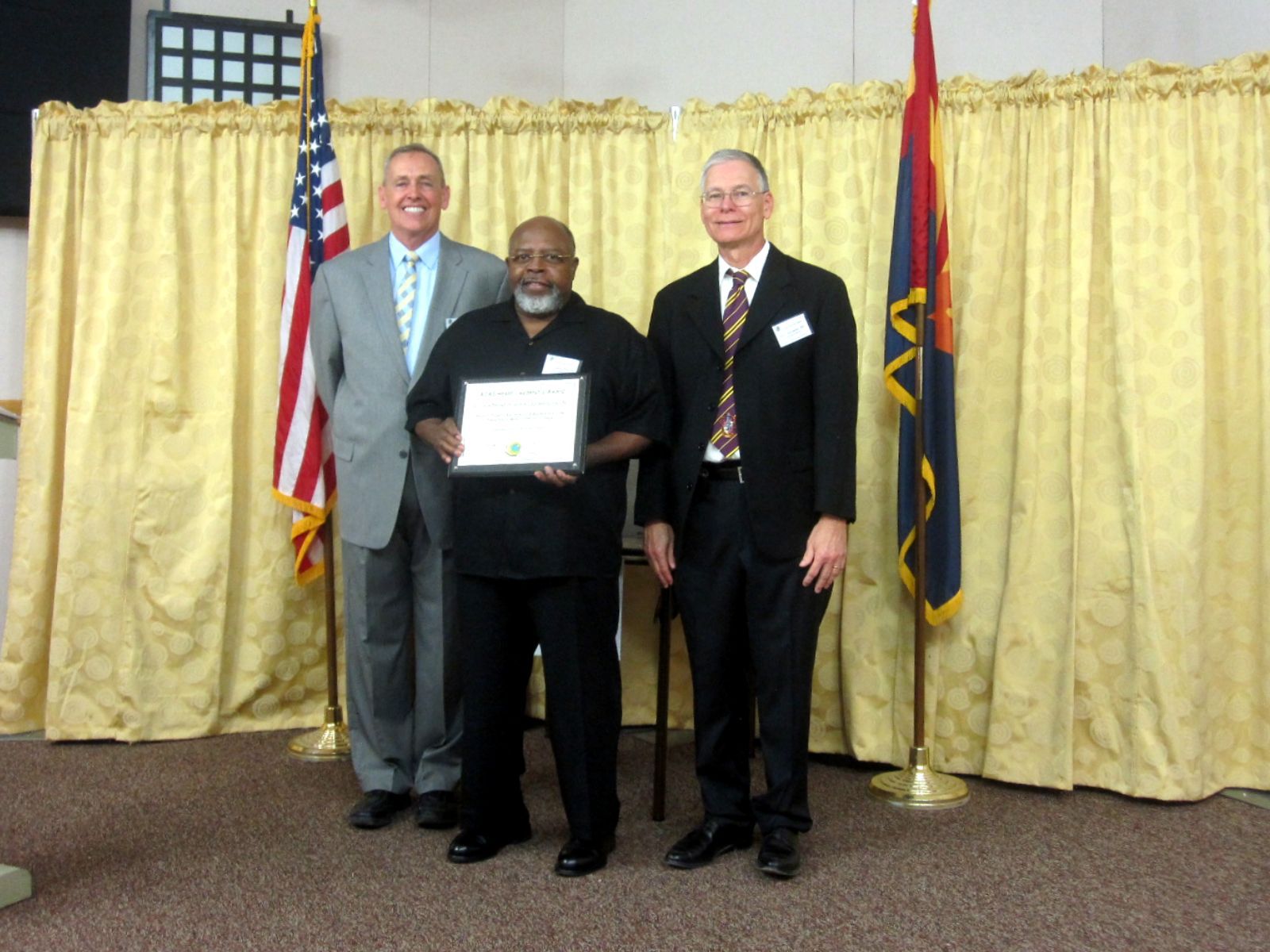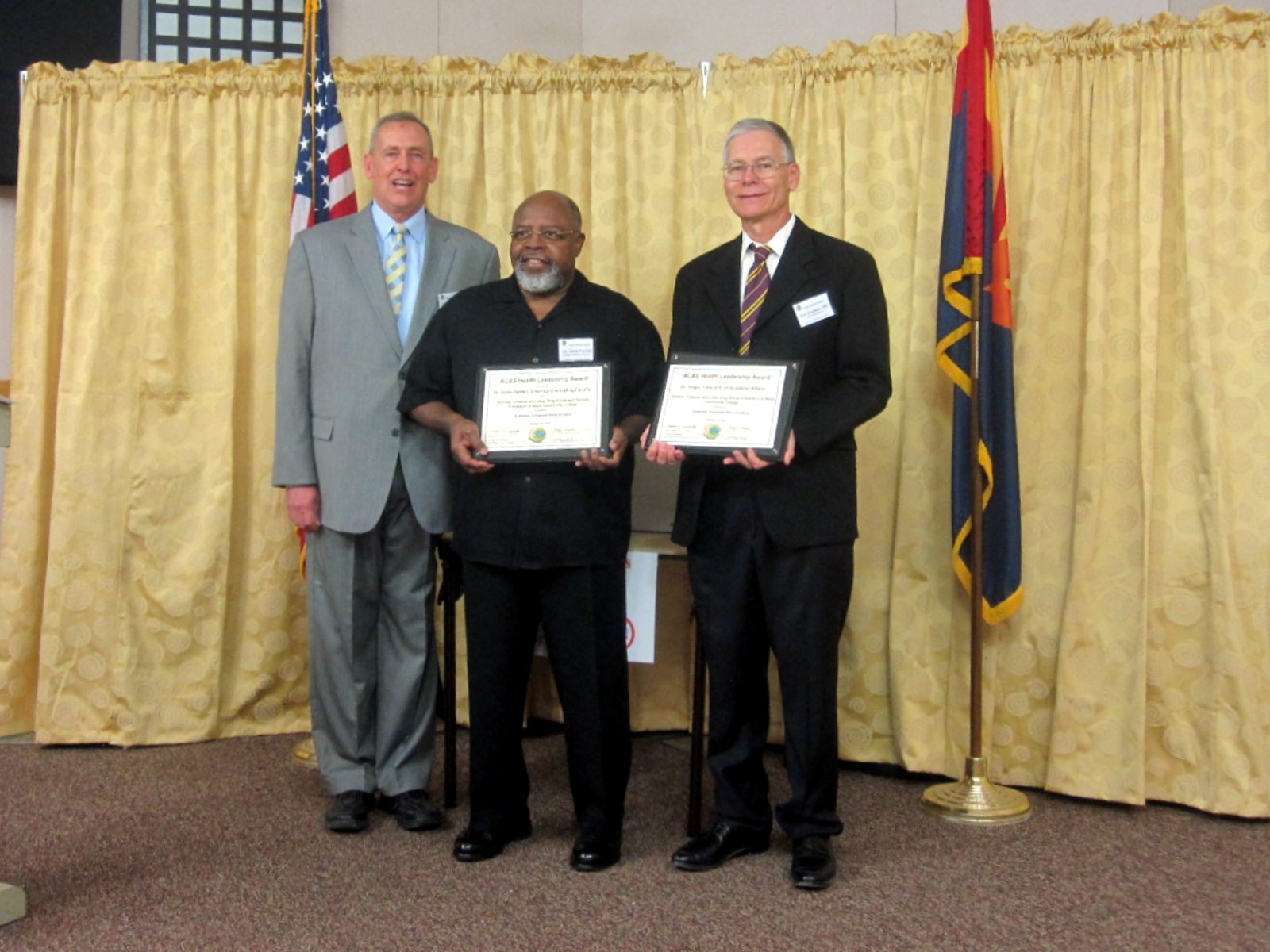 Dr. Gene Parrish is recognized for Alcohol, Tobacco and other Drug Abuse & Suicide Prevention  at MCC.
Dr. Gene Parrish accepting for Dr. Roger Yohe from MCC for Alcohol, Tobacco and Drug Abuse Prevention.